On January 23rd and 24th Liberty County High School's HOSA (Health Occupations Students of America) participated in a regional competition in Pensacola, Florida. On the first day of competition, students took an hour long test to determine what they knew about their topic. The second day students took part in a skills test where they applied skills learned to a particular situation. The combination of these two scores is what would determine their place in their area of competition.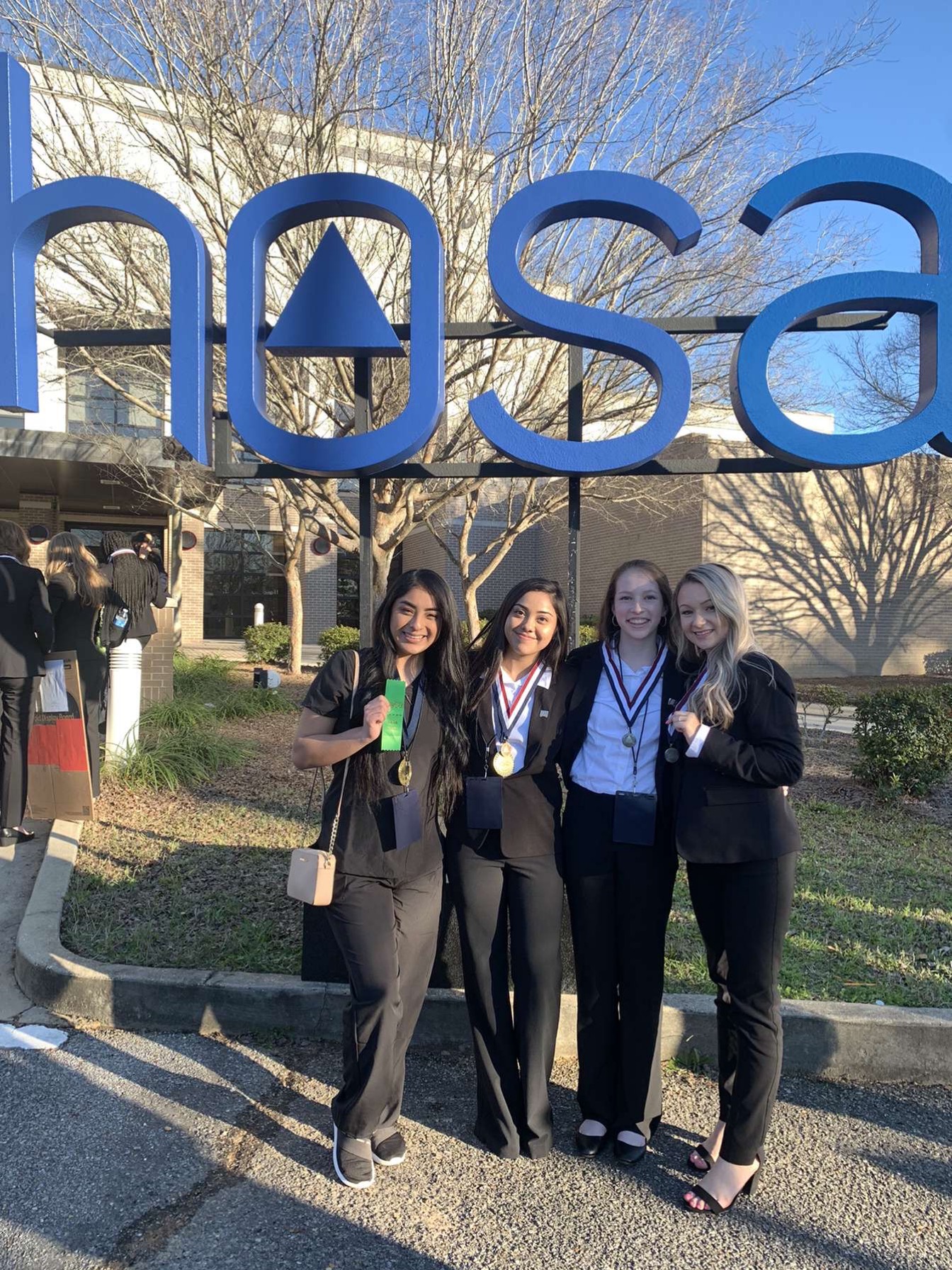 Lupe Martinez placed fifth in Nursing Assistant Skills
Gloria Mendez placed third in Human Growth and Development
Sara Catherine Brown placed second in Medical Spelling
Mackenzie Sutler placed second in Extemporaneous Health Poster.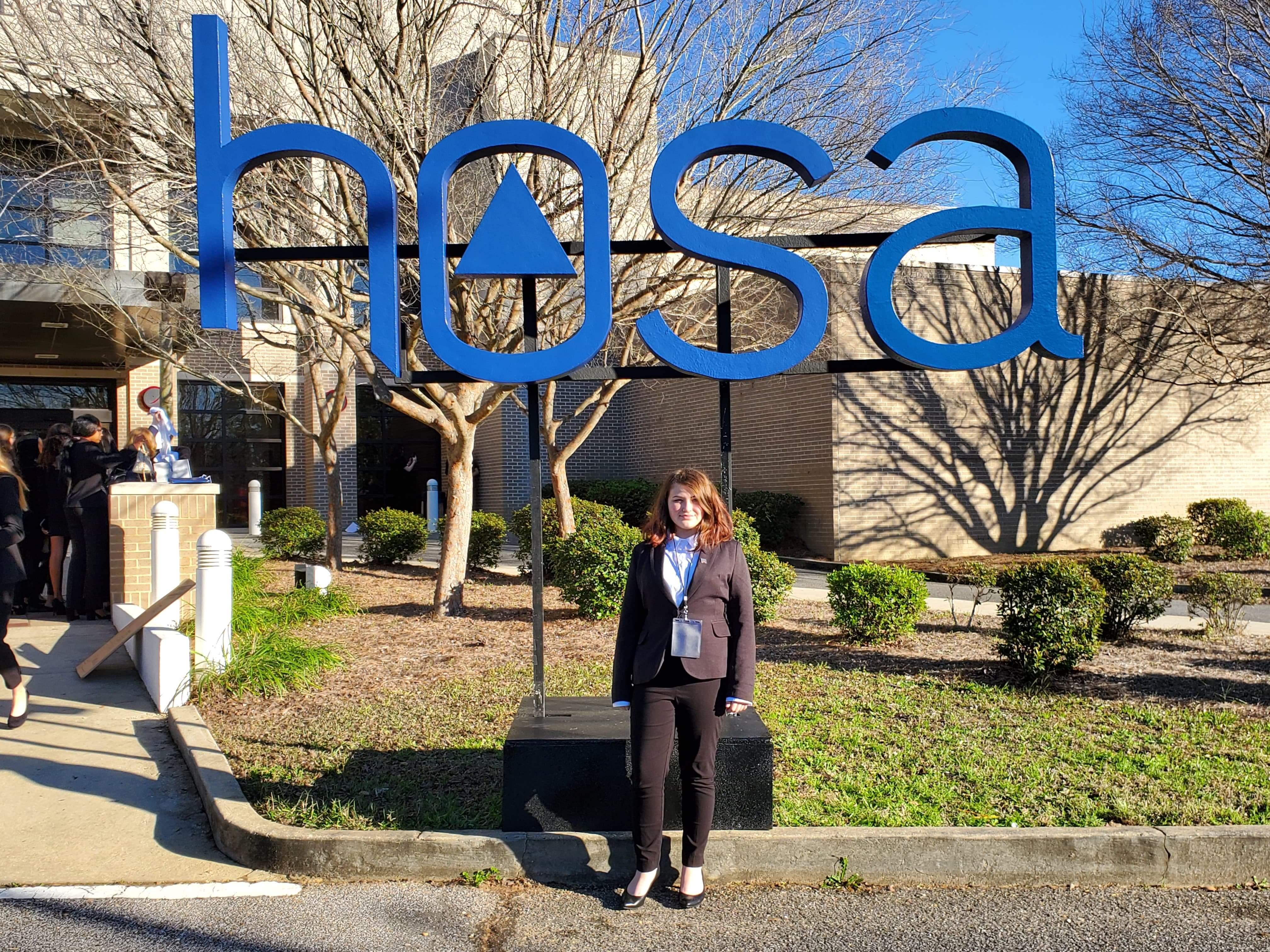 Molly Hobbs was a competitor in Forensic Science.